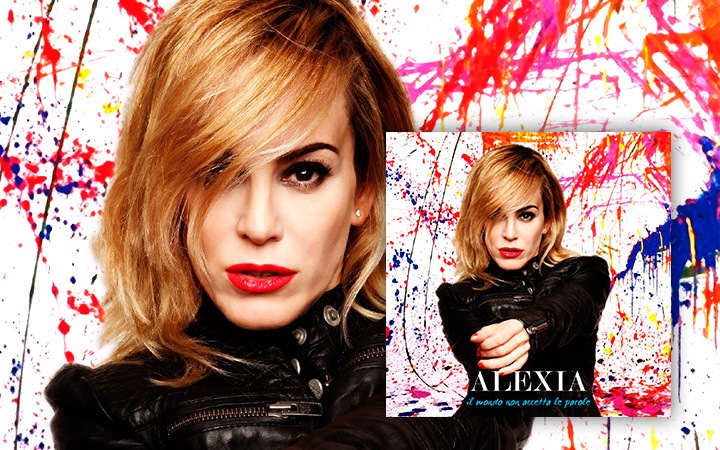 On Friday 17th April, Alexia's new single "Il mondo non accetta le parole" will be aired on the radio. It's the first track of her highly anticipated album of unreleased songs called "Tu puoi se vuoi" (MaMa 2.0) that is scheduled to come out on 5th May.
Her new record will be issued 5 years after her last album of unreleased tracks "Stars" (2010) was cut, over these years the artist has been fully dedicated to music, her passion, to live shows in Italy and abroad and of course to her new record project.
"Il mondo non accetta le parole" is a powerfully Alexia "branded" song, with an unmistakable style that has made her a unique artist of the Italian music scene.
"The words that the world doesn't accept are to be understood as the language of emotions, which today are increasingly closed and not expressed in all of us – Alexia explains – The song is about the desire to recover an ended love story. When a relationship ends, the pain is so great as to generate a strong desire to react and at the same time to recover oneself". Alexia adds "The song is about the various phases you go through: first we repress what we are; then we try to help others rather than ourselves; finally there is an explosion in which you let 'silence take over', where there is a need to breathe, a respite, where you have the courage to say I'm hurting, you ask for help and you are willing to receive it".
"Tu puoi se vuoi" is produced by MaMa 2.0 and distribuited by Artist First. The artistic production by Alexia and Alberto De Rossi.
And it doesn't end here because Alexia's new official website www.alexiaofficial.com will be online from the end of March : colourful, rich and fashionable graphics, a unique and innovative project to be more in touch and up-to-date with the artist and her news.
It makes you want to say welcome back Alexia!